THE TEAM
EX PARADISO
FOUNDING TEAM
FOUNDER
JUSTIN DAVEY
DISTRICT: HELIOS
HEY EVERYONE! I'M JUSTIN, A MUSIC PRODUCER WHO'S PRODUCED GRAMMY NOMINATED ALBUMS, AS WELL AS A VISUAL ARTIST BASED IN NYC. YOU CAN USUALLY CATCH ME EATING LEMON SPAGHETTI IN THE EAST VILLAGE OR MAKING MUSIC/DESIGNING THINGS AT MY HOME STUDIO WITH MY GIRLFRIEND AND 2 CATS. AS A MUSIC PRODUCER I HAVE WORKED WITH NICKI MINAJ, PUSHA T, DAVID GUETTA, ALOK, JASON DERULO, LIL WAYNE, G-EAZY, AND MANY OTHERS. I HAVE ALSO DONE MUSIC FOR FILMS SUCH AS VENOM (2018) AND XXX (2017), SO FEEL FREE TO HIT ME UP ABOUT ANYTHING MUSIC RELATED! AS A VISUAL ARTIST I HAVE WORKED WITH BRANDS SUCH AS NIKE, LULULEMON, REIGNING CHAMP, AND EQUINOX! I HAVE BEEN IN THE CRYPTO SPACE SINCE 2017 MAINLY AS A TRADER (FUTURES ADDICT) AND NOW AS A BUILDER OF THE WEB3 WORLD. I REALLY THINK THIS IS GOING TO BE AN AMAZING COMMUNITY THAT WILL BE AT THE FOREFRONT OF WEB3 CULTURE, AND SO GLAD TO HAVE ALL OF YOU ALONG FOR THE RIDE!
FOUNDER
BRITTANY NATALE
DISTRICT: LUNATITE
HI! I'M BRITTANY—A WRITER, RESEARCHER, ART CURATOR, AND CASTING DIRECTOR, WHO HAS BEEN IN LOVE WITH ALL THINGS INTERNET SINCE THE SIMS CAME OUT IN 2000. I'VE HELPED CAST EVERYTHING FROM SUPER BOWL COMMERCIALS TO GLOBAL CAMPAIGNS FOR CLIENTS SUCH AS APPLE, GOOGLE, NIKE, UNIQLO, ADIDAS, NORDSTROM, AND MANY MORE. IN ADDITION, MY WRITING HAS BEEN PUBLISHED IN PLACES SUCH AS I-D AND TEEN VOGUE, WHERE I'VE COVERED AMAZING ARTISTS, CELEBRITIES, AND THOUGHT LEADERS FROM ALL OVER THE WORLD. FOR OVER A DECADE I'VE BEEN PUTTING ON LARGE-SCALE ART SHOWS THAT HAVE BEEN COVERED BY PLACES SUCH AS VICE, THE HUFFINGTON POST, THE NEW YORK TIMES, AND NOWTHIS. AT THE BASIS OF ALL THAT I DO IS THE COMMON THREAD OF CREATING COMMUNITY AND I'M EXCITED TO CREATE THAT WITH YOU ALL!

---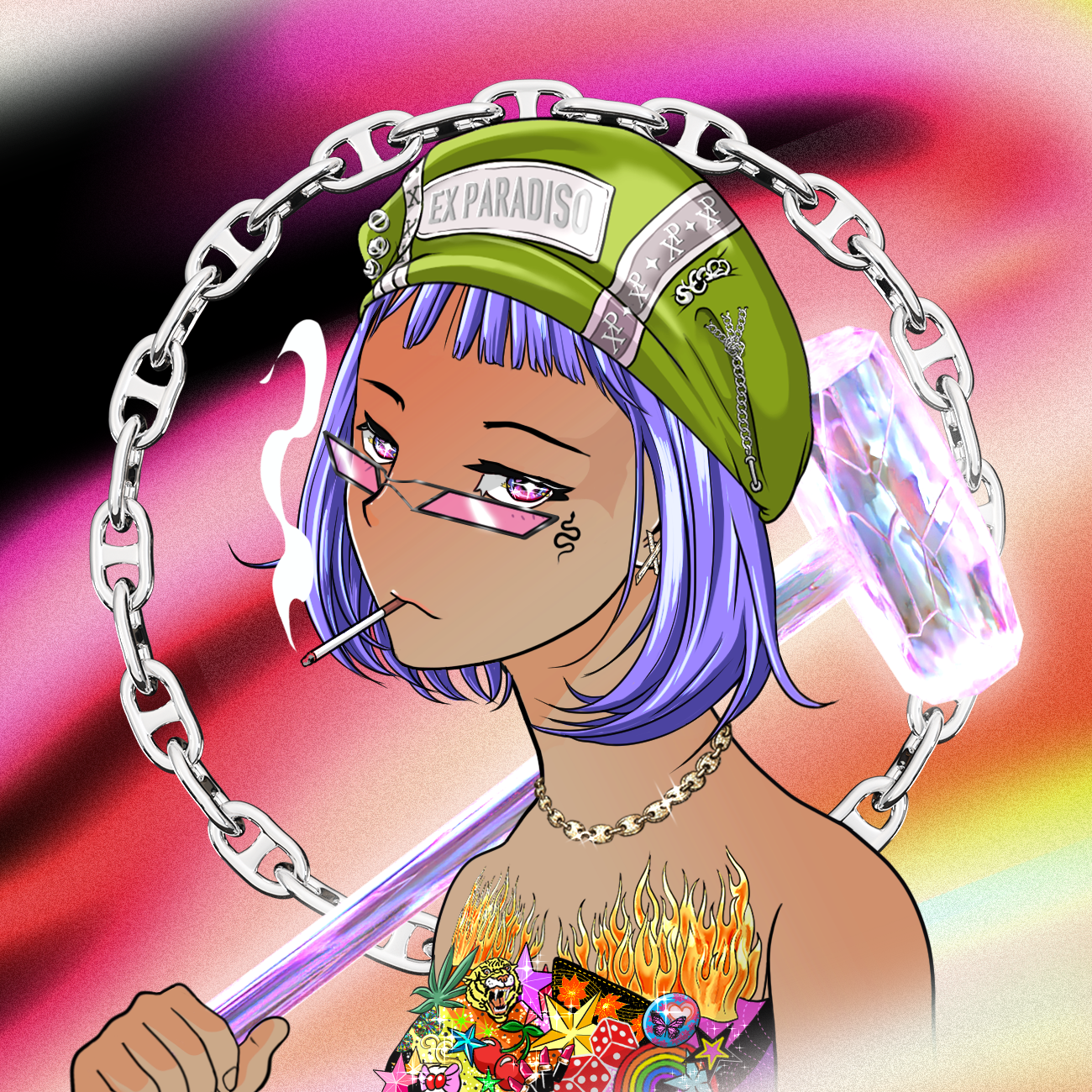 FOUNDER
CHELSEA FRANKLIN
DISTRICT: LUNATITE
HEY XP TEAM! BY WAY OF A QUICK INTRODUCTION, MY NAME IS CHELSEA FRANKLIN AND
I AM A CREATIVE DIRECTOR, EXECUTIVE PRODUCER, AND TACO BELL/VINTAGE CLOTHING/PUG AFICIONADO (WILL DISCUSS ANY OF THE ABOVE, AT ALL TIMES, AND IN THAT ORDER). ALONGSIDE MICHAEL, I HAVE BUILT AND RUN REFRAME THE WORLD, A SUCCESSFUL FILM PRODUCTION COMPANY AND AGENCY. DURING OUR TENURE, WE HAVE PRODUCED AND CREATIVE DIRECTED FULL SCALE CAMPAIGNS FOR GLOBAL BRANDS, INCLUDING: VIACOM, FORD, SAMSUNG, UNITED NATIONS, NEW YORK TIMES, TIME, GATES FOUNDATION, NET-A-PORTER, MR. PORTER, ETC. PRIOR TO THAT, I WORKED IN TELEVISION AND FILM DEVELOPMENT FOR SEVERAL LARGE ENTERTAINMENT AND MEDIA ENTITIES. I CAN'T WAIT TO COLLABORATE WITH ALL OF YOU, AND BUILD SOMETHING THAT REALLY PUSHES THE BOUNDARIES OF WHAT WEB3 CAN BE. STORYTELLING 🤝 INNOVATION.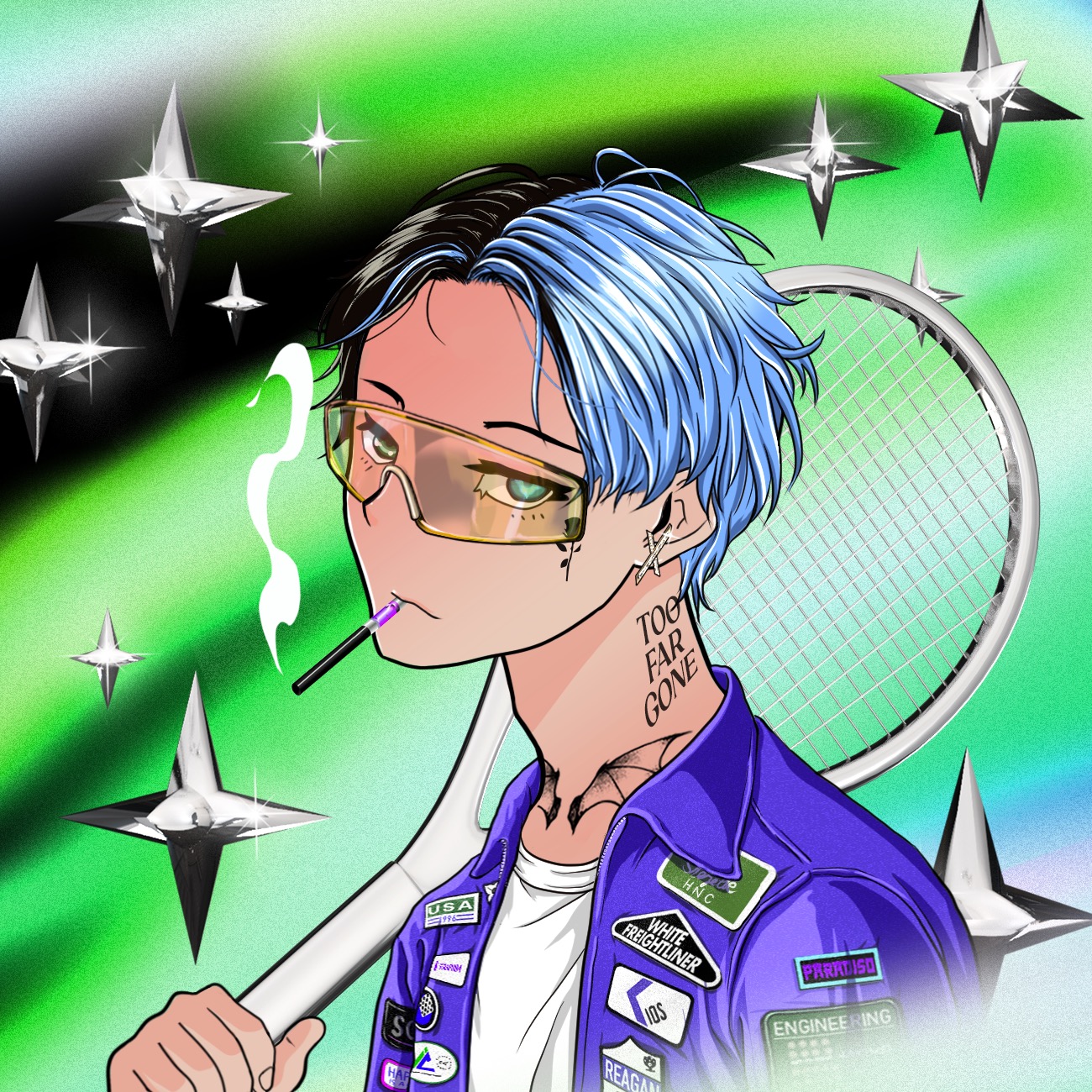 FOUNDER
MICHAEL PEAY
DISTRICT: INGENIA
HEY XPS! A QUICK INTRO OF MYSELF. I AM ONE OF THE FOUNDING PARTNERS ON EX PARADISO. I AM A 33 YEAR OLD ENTREPRENEUR AND FILM PRODUCER. OVER THE PAST 6 YEARS, I'VE BUILT AND RUN A SUCCESSFUL PRODUCTION COMPANY, REFRAME THE WORLD, WITH MY PARTNER CHELSEA (XP FOUNDER, TOO!). DURING MY TIME RUNNING REFRAME, I PRODUCED A FEATURE FILM CALLED MOGUL MOWGLI (STARRING RIZ AHMED AND STREAMING ON HBOMAX CURRENTLY) AND I EXECUTIVE PRODUCED COMMERCIALS AND DIGITAL CONTENT FOR GLOBAL BRANDS INCLUDING: FORD, IWC, HUGO BOSS, NY TIMES, GATES FOUNDATION, AND MORE. PRIOR TO REFRAME, I WORKED AT VIACOM, WHERE I PRODUCED AWARD-WINNING SERIES, DIGITAL CONTENT, AND FILMS, PREMIERING AT TRIBECA FILM FESTIVAL AND MORE. AND NOW, I'M CONTINUING TO BUILD AND MANAGE CREATIVE PROJECTS IN FILM AND IN WEB3! I'VE BEEN INVOLVED IN CRYPTO SINCE 2017, AND IN NFTS SINCE 2020. I'M EXCITED TO TAKE MY PASSION FOR LEADING AND MANAGING CREATIVE PROJECTS AND BUILDING BUSINESSES, AND APPLY IT TO THE SUCCESS OF EX PARADISO. IT'S INCREDIBLY INSPIRING TO SEE THE COMMUNITIES COMING TOGETHER ON OTHER PROJECTS, AND I AM EXCITED TO BUILD THIS COMMUNITY WITH YOU ALL.
---
EX PARADISO FOUNDING TEAM